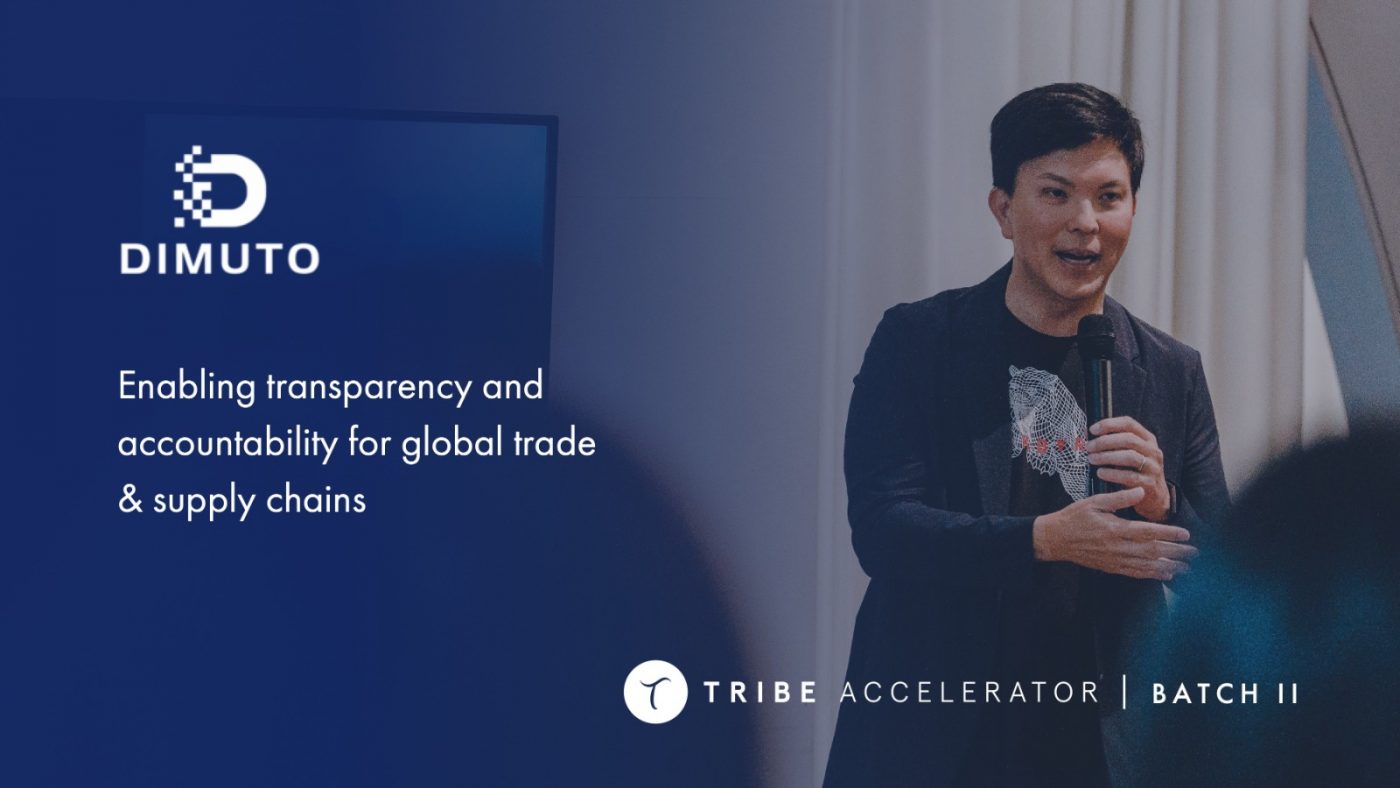 DiMuto is now part of Tribe Accelerator Batch II. Tribe Accelerator is  a blockchain accelerator that works closely with the Singapore Government, championing to be a neutral platform in driving collaboration and growth of the blockchain ecosystem.
As one of the second cohort of companies for Tribe Accelerator, the DiMuto team attended the Launch event to meet the accelerator's partners and fellow companies of Batch II.
DiMuto is thrilled to present our global trade solutions platform for the supply chain and agrifood industry for the upcoming programmes of the accelerator.
Read about the startups from Batch II here.
Some photos from the launch event:
As featured on the news:
Fintechnews SG – Meet the 8 Startups Selected for Singapore's Government Backed Blockchain Accelerator
Fintechnews SG  –  Singapore's Blockchain Map Proves That It Is a Hotbed for Blockchain Innovation
The Business Times – Startups in Singapore blockchain accelerator Tribe raise S$21.5m