DiMuto Launches AgriFood Visibility and Trade Solutions For US Market at PMA Fresh Summit 2019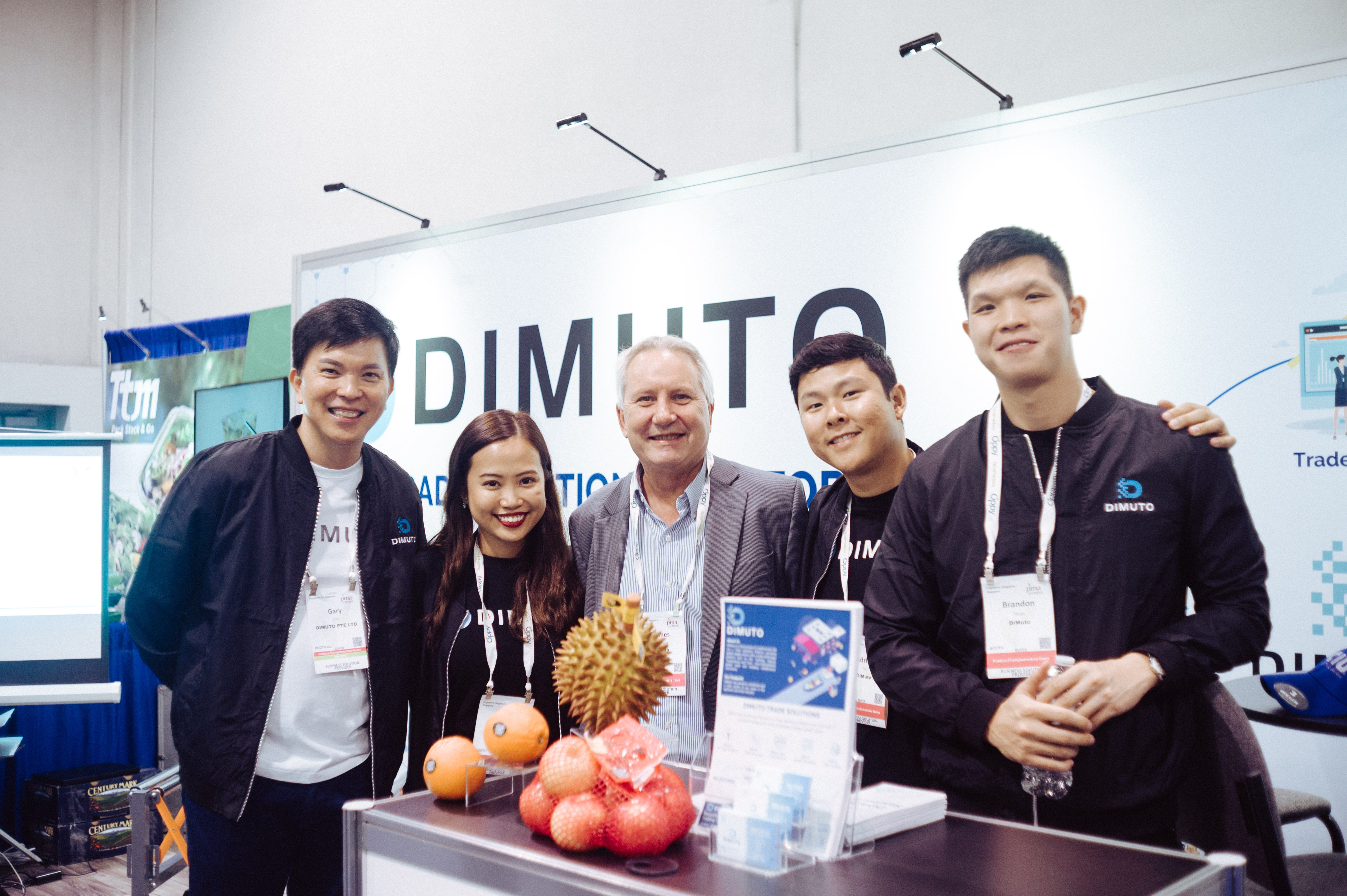 DiMuto was an exhibitor at PMA Fresh Summit 2019, showcasing our by-trade-for-trade solutions to global agrifood players.
Photos from the exhibition: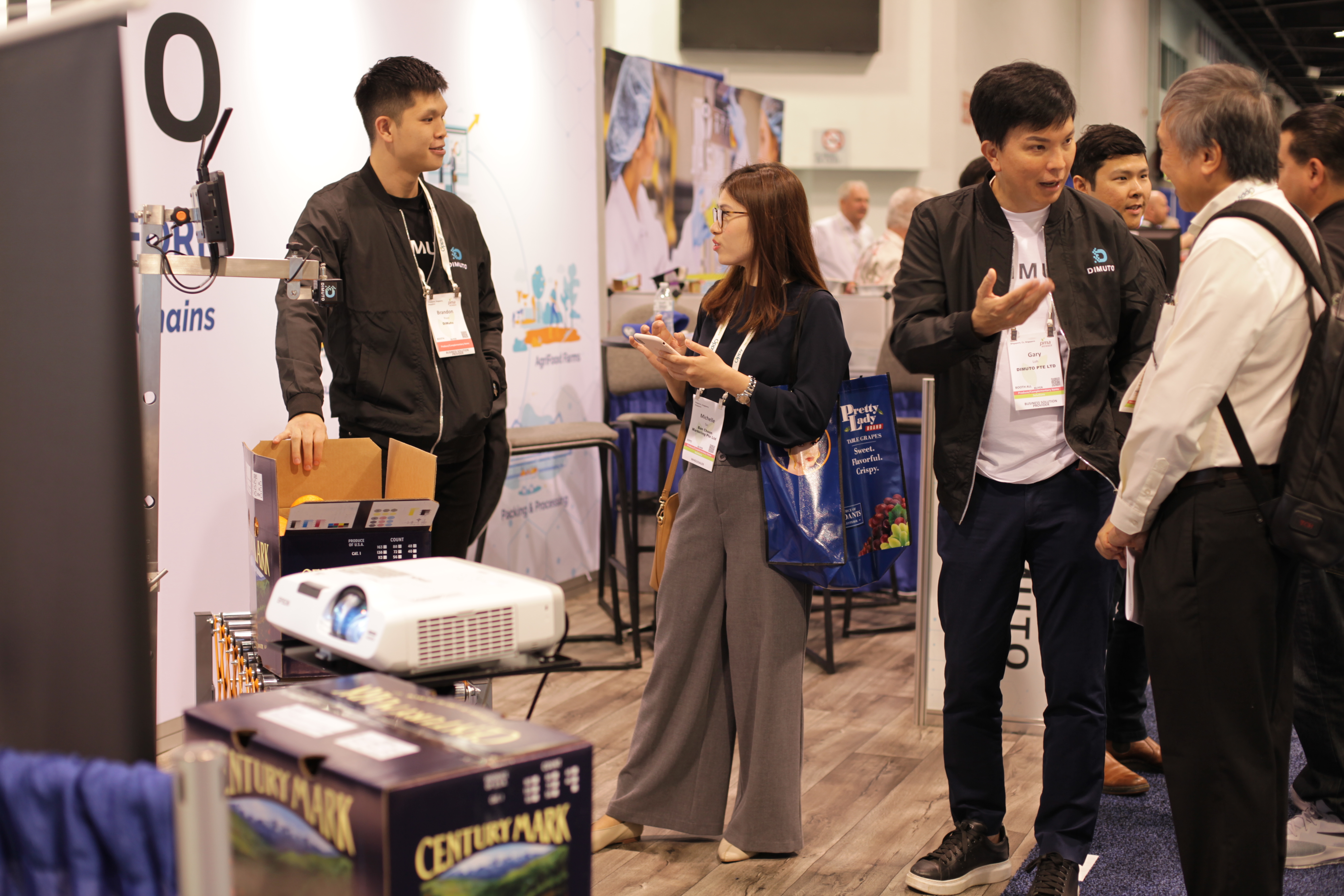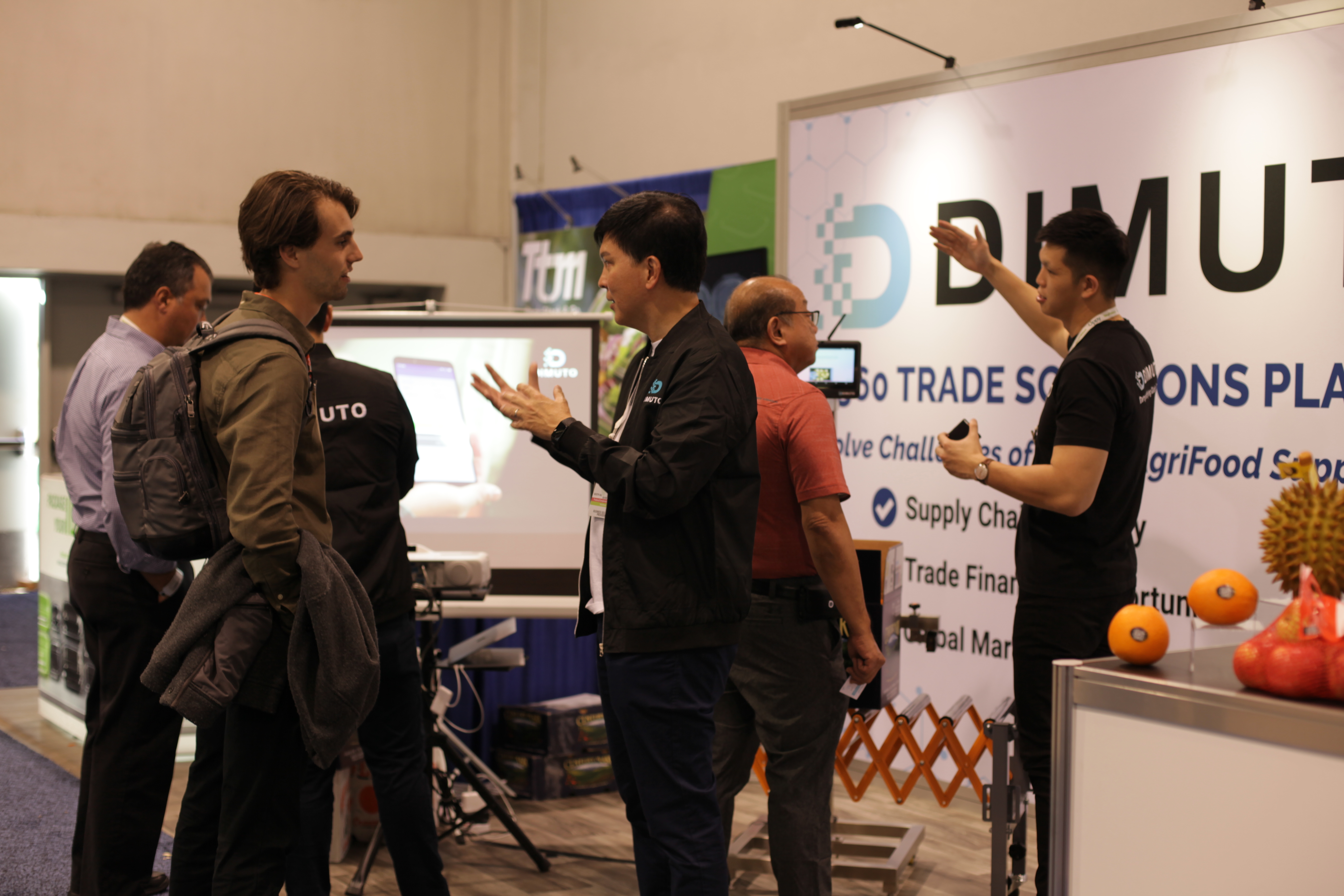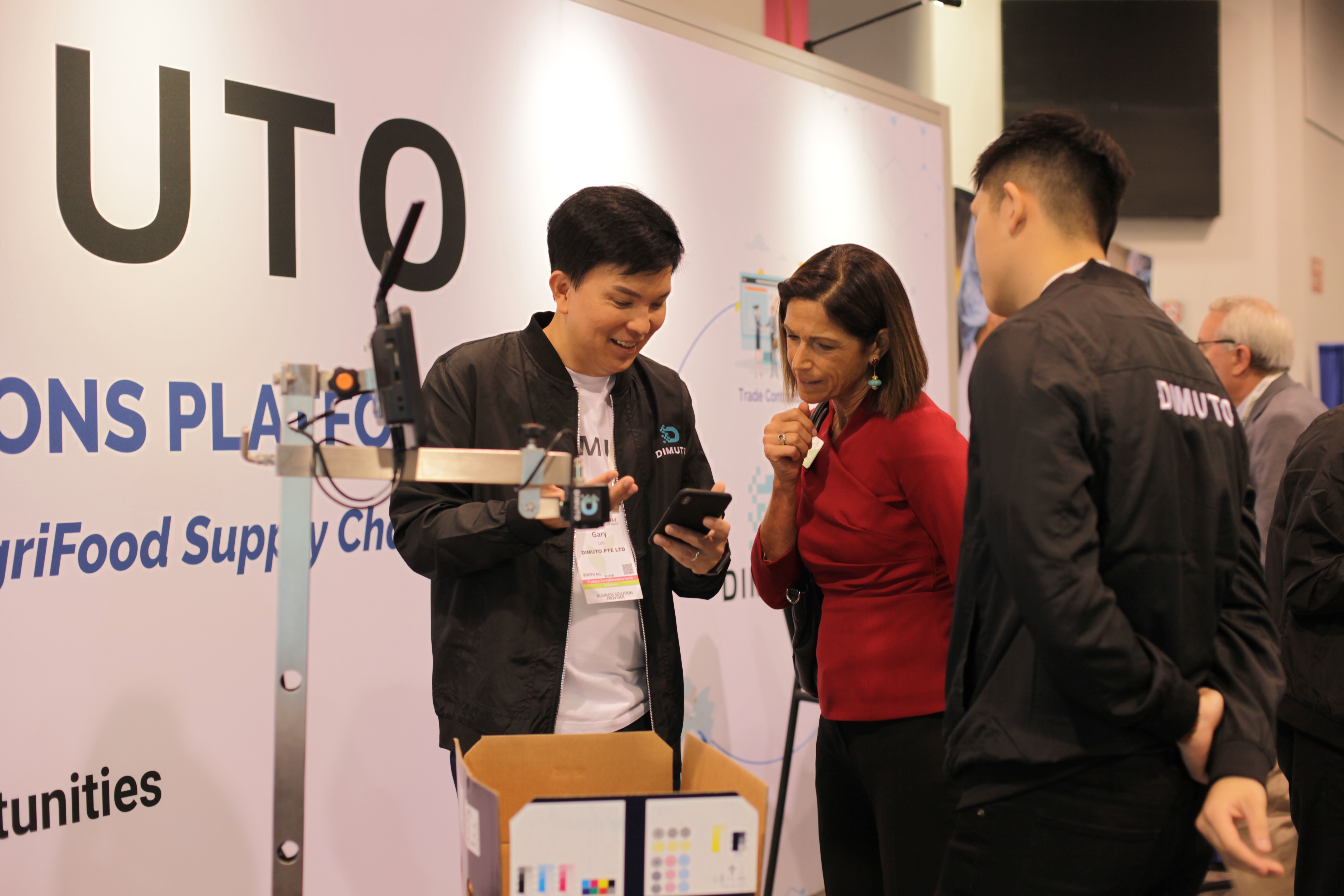 Our team explaining our solutions to trade show participants.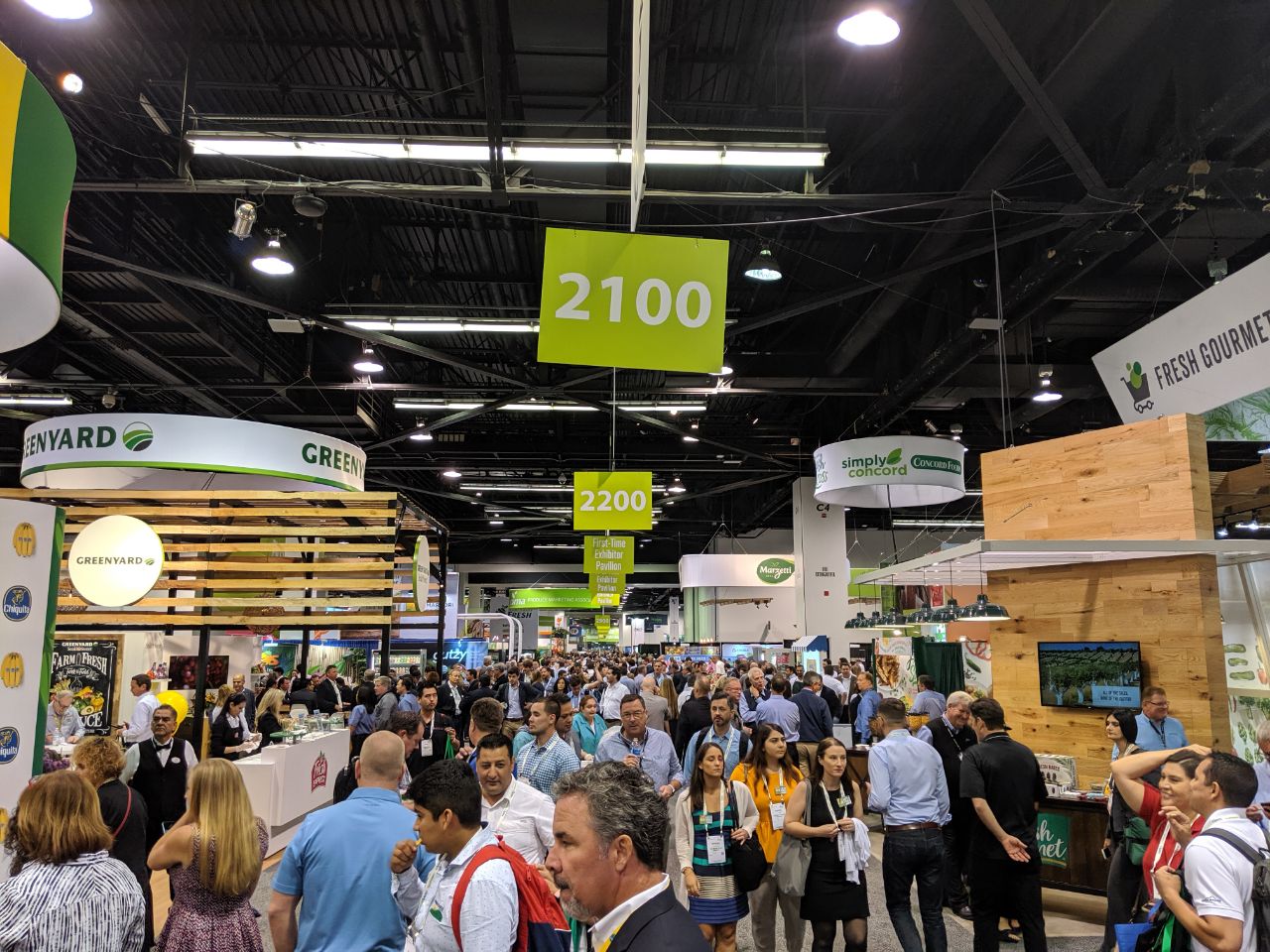 The 3-day exposition saw a total of over 19,000 visitors from over 60 countries.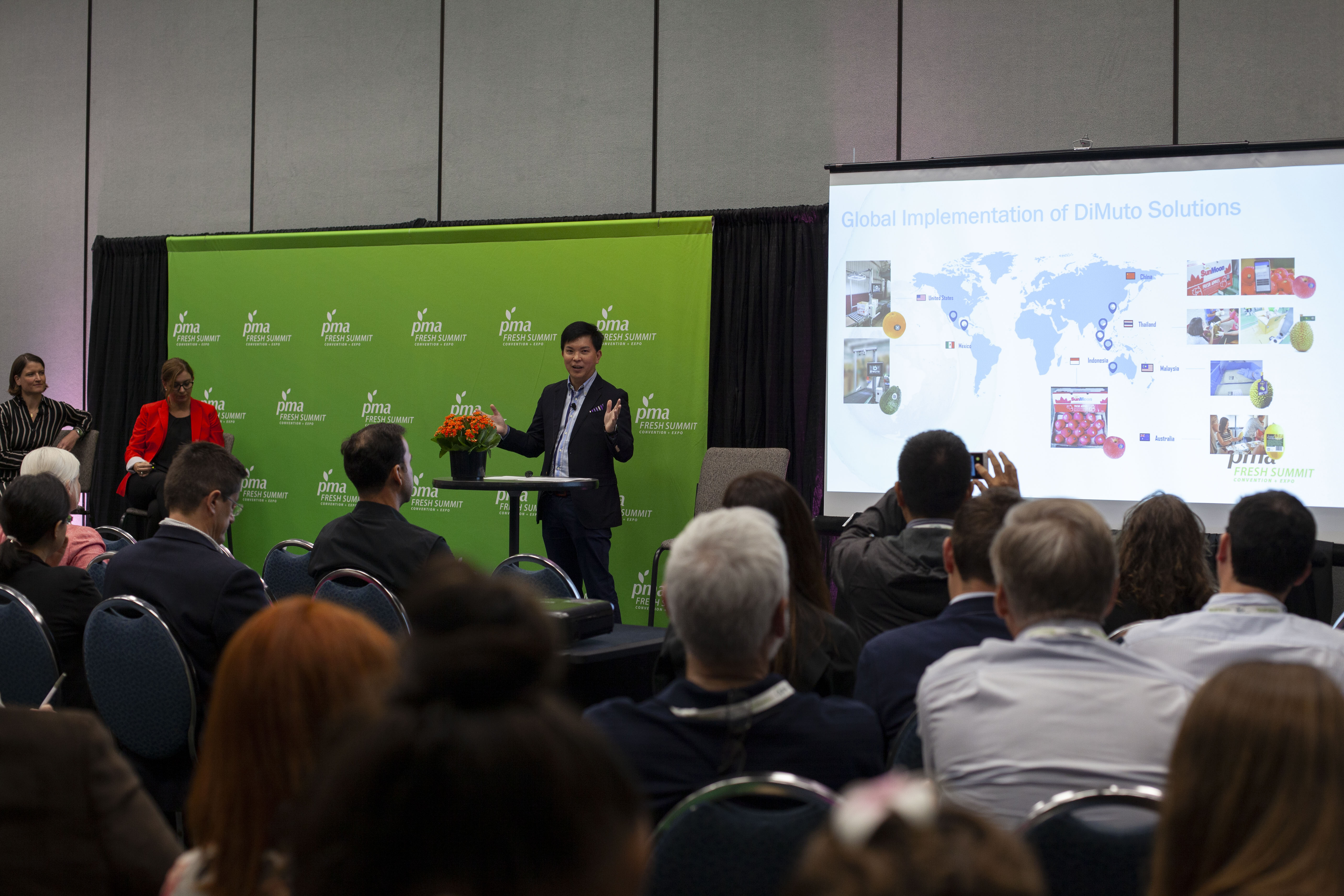 Our founder Gary Loh was a panel speaker for "What are the opportunities for Southeast Asia?"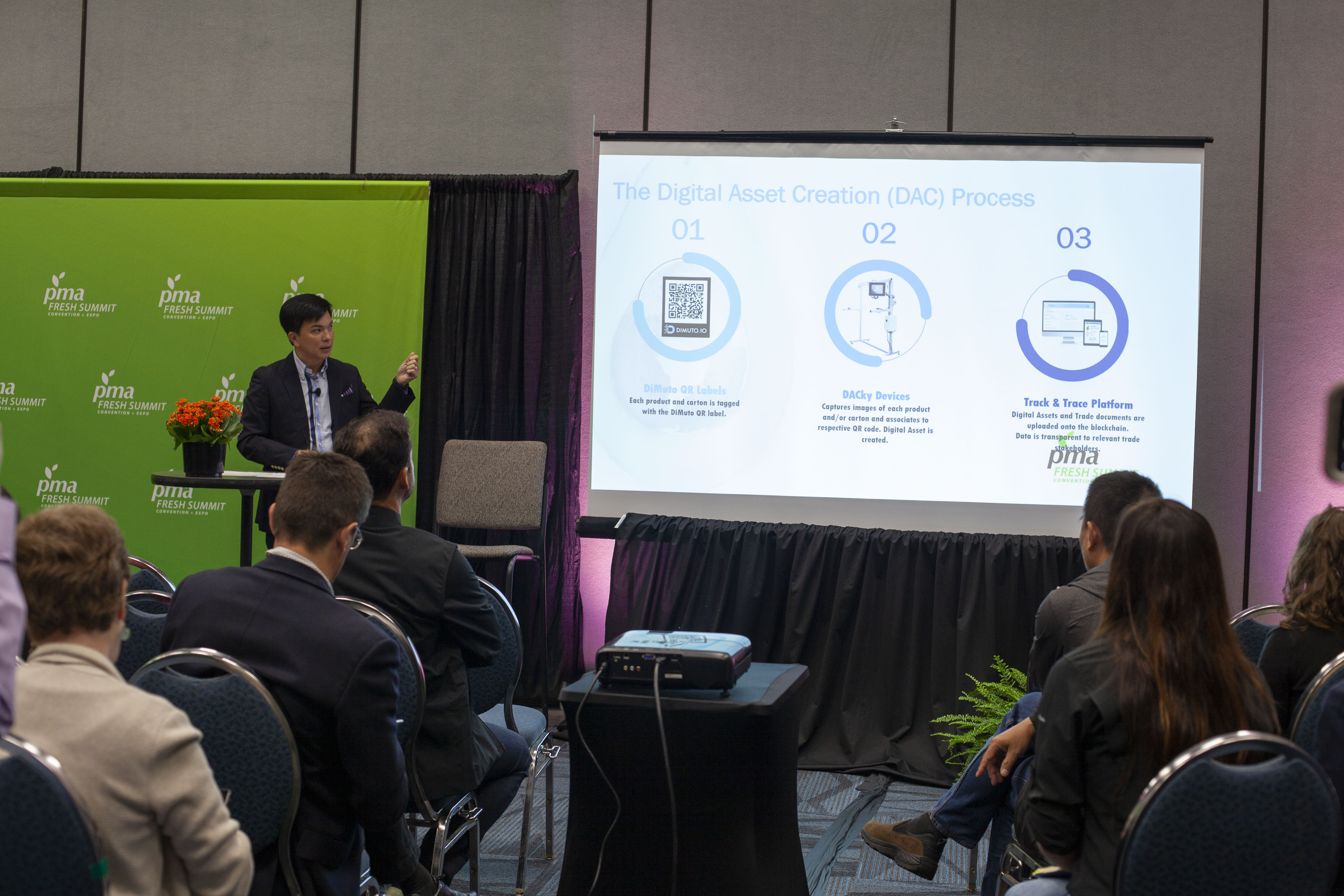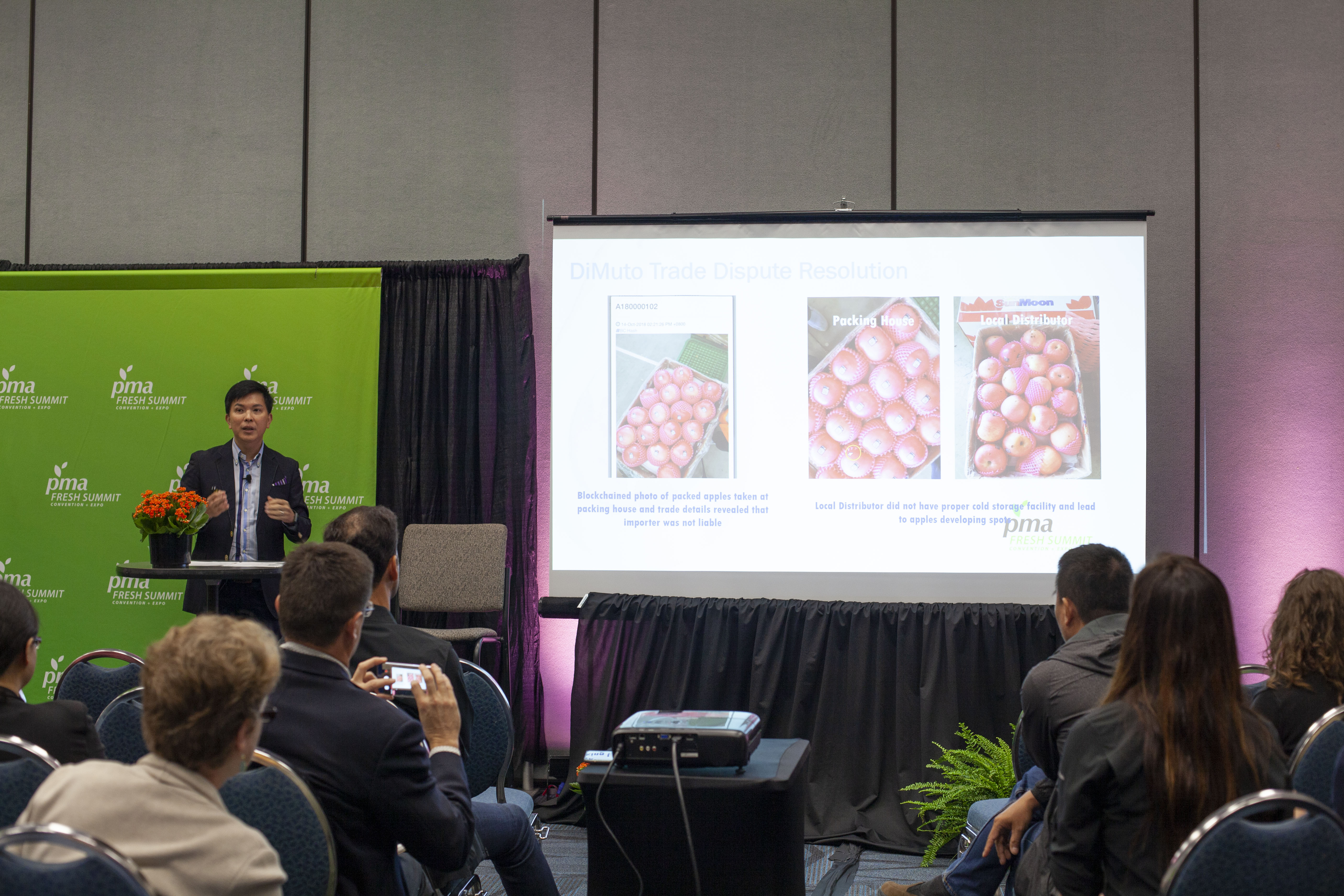 Showcasing how DiMuto helps to solve trade disputes over quality between buyers and sellers for the fresh produce industry.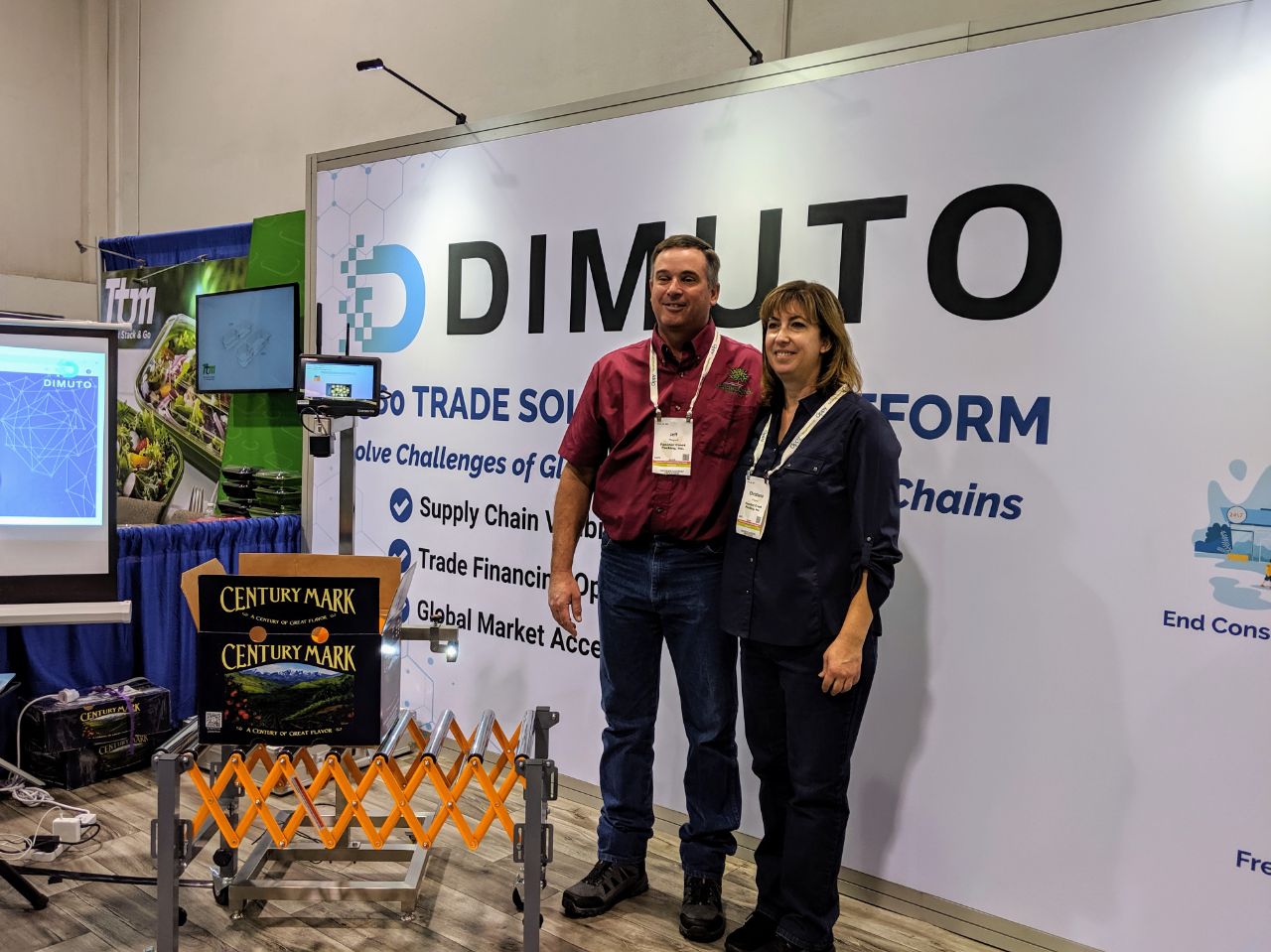 In the US, DiMuto has applied blockchain-powered food traceability and supply chain visibility for Californian Citrus Exports. Above are Jeff and Cristiane Pilegard, owners of Fancher Creek Packing.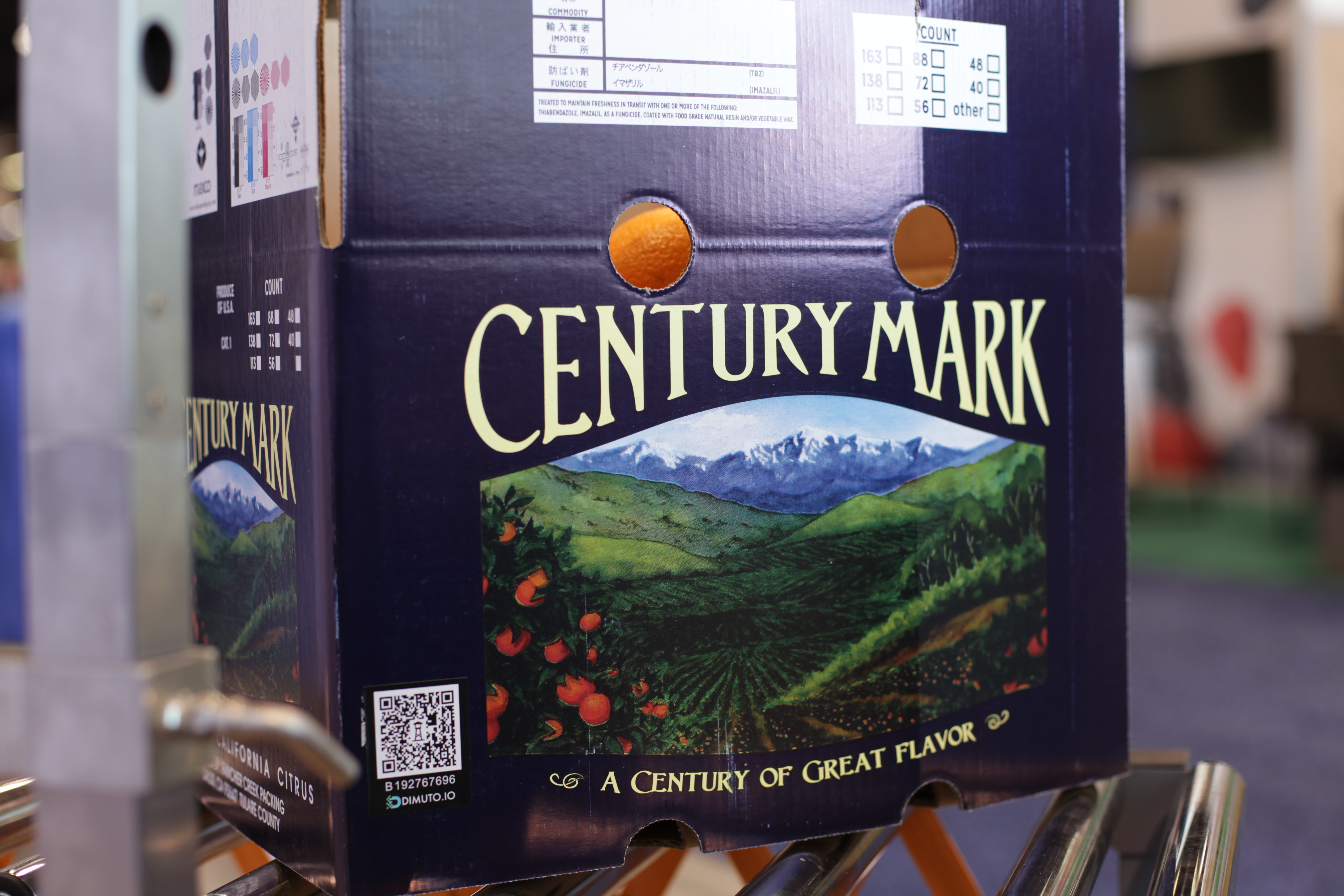 DiMuto QR Labels being used to tag and track Century Mark, Californian Citrus exports for the Asian markets.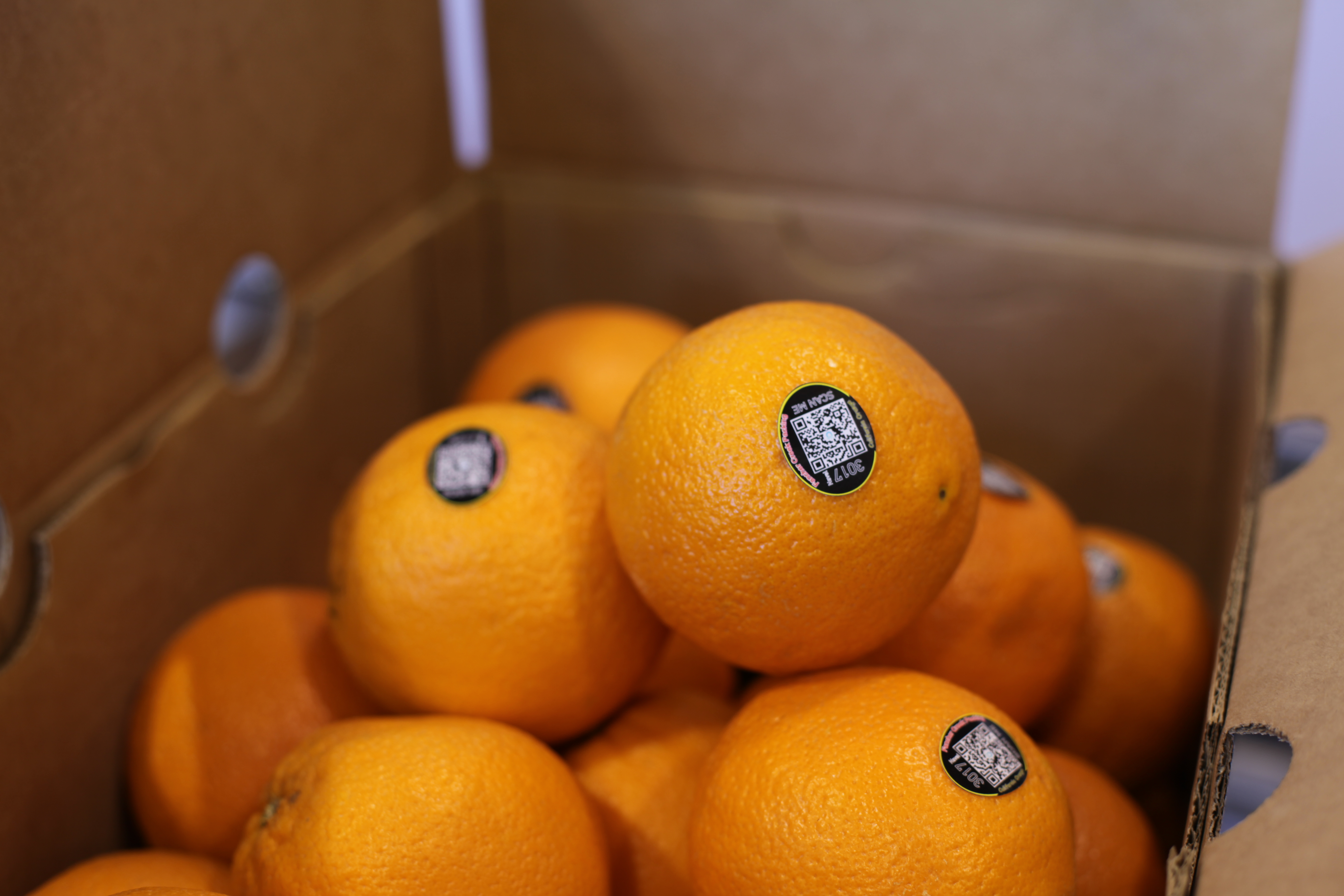 With individual citrus being tagged using DiMuto solutions, Fancher Creek Packing is now able to share produce quality at the point of packing with its buyers.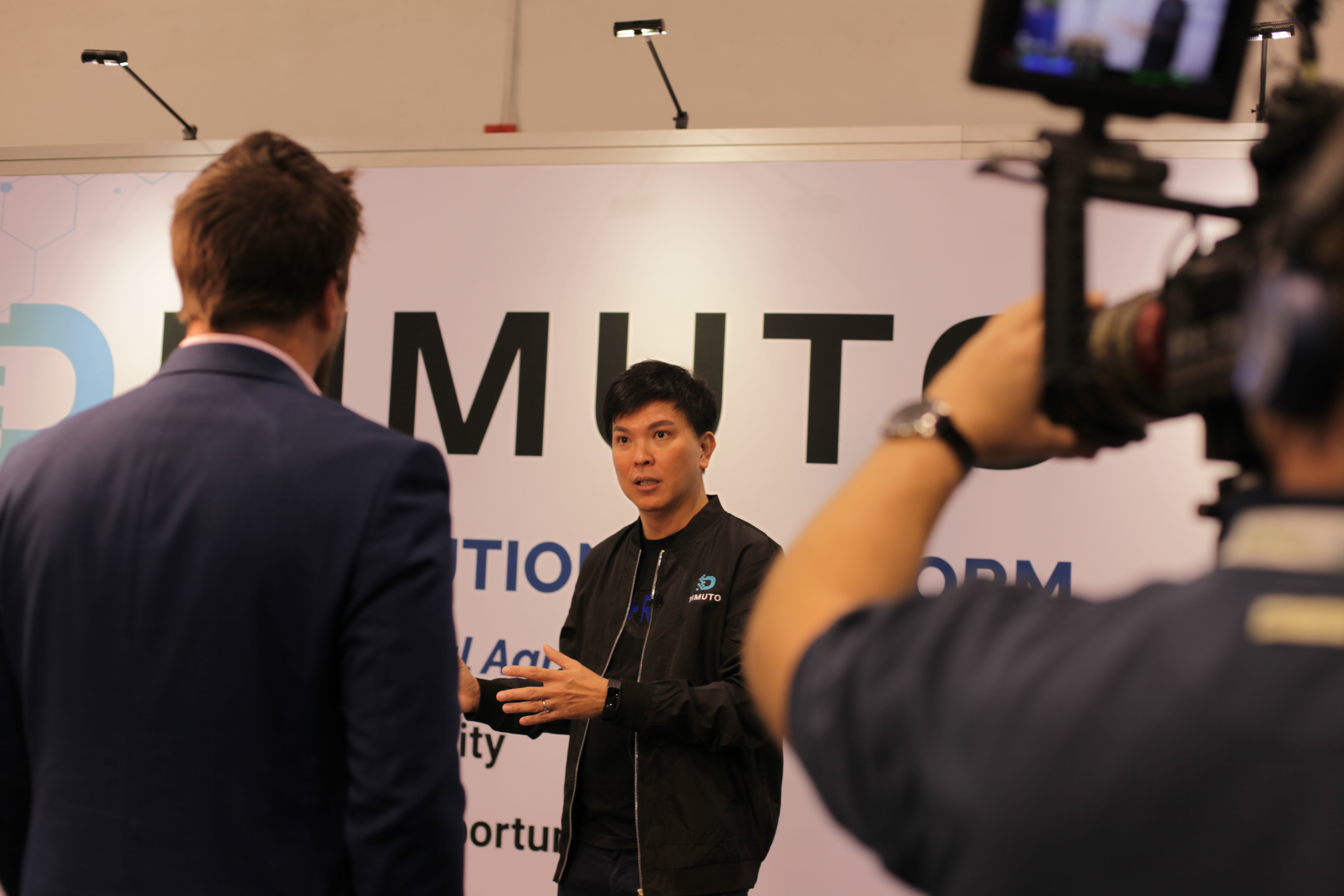 Our founder Gary Loh was also interviewed for PMA TV as well, video coming soon.
Thank you to the PMA team for a fruitful Fresh Summit 2019. We look forward to supporting PMA for the PMA SEA Summit in March 2020.