DiMuto was selected by Fruit Logistica Berlin as an innovative startup for its 2020 Start-up Day. Fruit Logistica is the largest global fresh produce industry exposition, bringing together more fresh produce buyers than any other industry event in the world with nearly 80,000 visitors from 135 countries attended Fruit Logistica in 2019.
This year's theme for Start-up Day is "Disrupt Agriculture", which is what DiMuto aims to do by digitalizing fresh produce and getting the supply chain data to revolutionize the whole supply chain through traceability, trade financing and market access.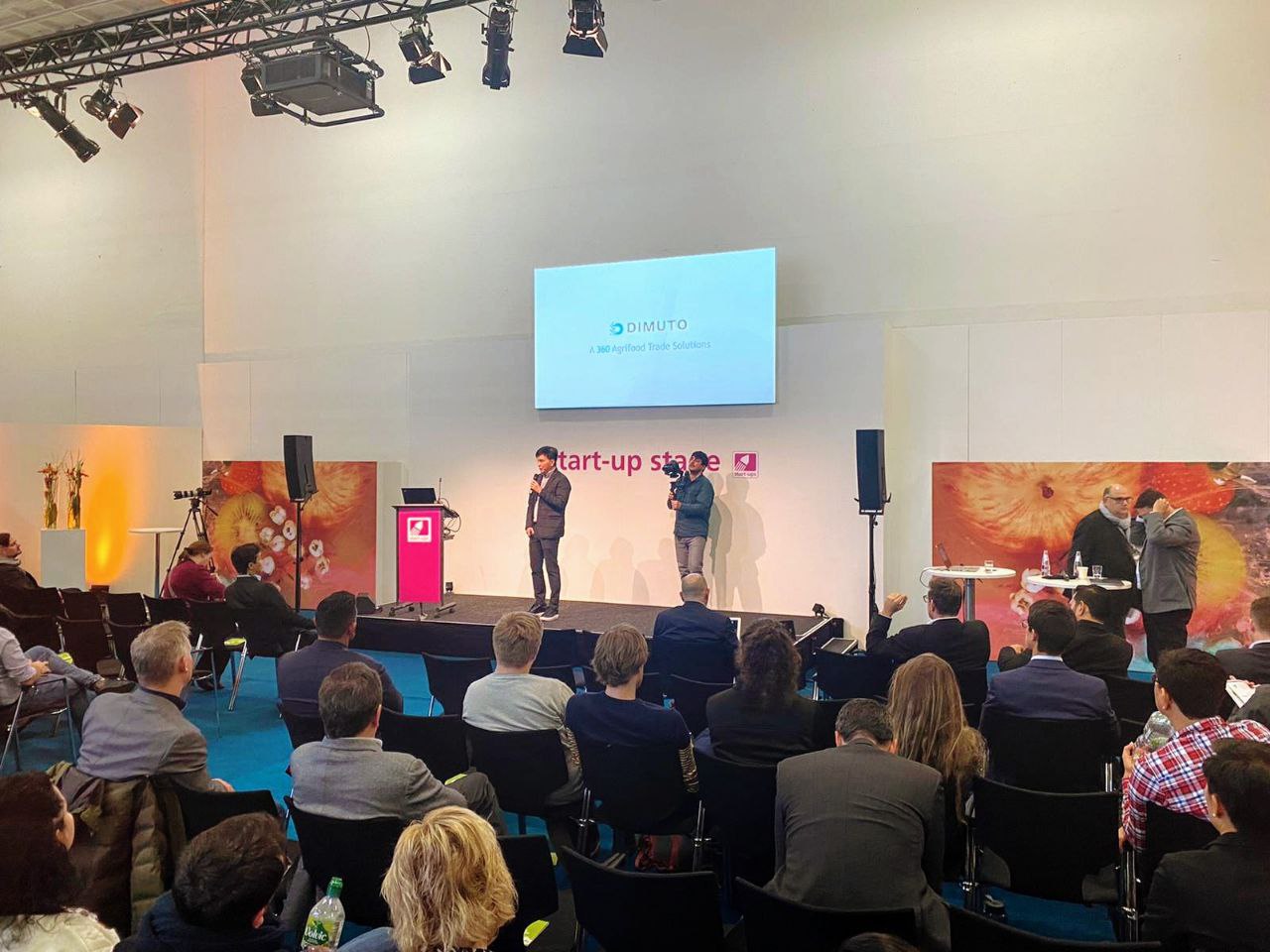 Founder Gary Loh presenting DiMuto solutions at the Start-up Stage during Start-up Day of Fruit Logistica 2020.
DiMuto is one of the top 20 start-ups selected to be featured.
The total export trade for fresh produce has developed more rapidly than the total global trade in goods in the past ten years – The high growth of cross-border produce trade has also magnified problems of conducting such trade. Supply chain transparency can help solve such issues, and we take a look at what are the key considerations for applicable, scalable supply chain solutions in order to disrupt agriculture. We talk about "Disrupting Agriculture", the theme for this year's Start-up Day, and what it means to DiMuto on our blog. Read more here.