Run your trades more effectively
Connect product, document and payment for each trade on a single platform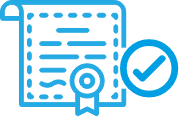 Validate all certificates and documents have been uploaded on the blockchain

Track and verify pre-shipment quality of goods for each
trade transaction

Track and record movement of goods during shipment for each trade transaction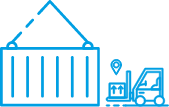 Confirm receipt and quality of goods from your buyers upon arrival

Make and record payments and settlements knowing what's going on for each trade
Be in control of your trades with full visibility
With oversight of flow of goods and flow of money on one single platform, business leaders like you can take charge of your business and make informed decisions to trade smarter, grow greater.
DiMuto Trade Management helps you run your trades with seamless coordination. Know inner workings of each trade at your fingertips. Share verified trade data with your trade partners and create trust that lasts.
Achieve trade line-of-sight, down to every carton
Gain clarity for each of your trade transaction, down to every carton and every product as they move along your supply chain.
With DiMuto Trade Management, you can now track & trace your trades down to product level and get the data you need to increase efficiency, reduce costs and grow your business.
Stay on top of your trade payments & settlements
Gain up-to-date and verified cross-department insights seamlessly pulled together in a single p[atform so you can see the data you need. Easily know exactly what you are paying for at each stage of the supply chain.
Make seamless, secure payments related to each trade in a safe and secure manner with our blockchain-based DiMuto Digital Wallet.