Welcome to a revolutionary approach to AgriFood trade. Dimuto offers a suite of powerful trade solutions curated for grower-exporters, designed to enhance efficiency, transparency, and profitability.
End-to-End Transparency: Gain unprecedented visibility into your supply chain, from cultivation to export. Trace, verify, and ensure the integrity of your products at every step.
Seamless Regulatory Compliance: Navigate regulatory complexities with ease. Dimuto's solutions ensure that your products meet all required standards and certifications, ensuring smooth export processes.
Simplified Documentation Management: Bid farewell to paperwork hassles. DiMuto's platform digitizes and streamlines documentation, saving you time and resources.
Intelligent Crop Management: Optimize your crop yield with real-time insights and predictive analytics. Make informed decisions that enhance profitability and reduce waste.
Global Market Expansion: Explore new markets and establish strategic partnerships with confidence. Dimuto connects you with a global network of trusted partners, opening doors to new opportunities.
Elevate your grower-exporter operations and partner with us in shaping the future of the industry. Download now to unlock the full potential of your agrifood trade with Dimuto's innovative solutions.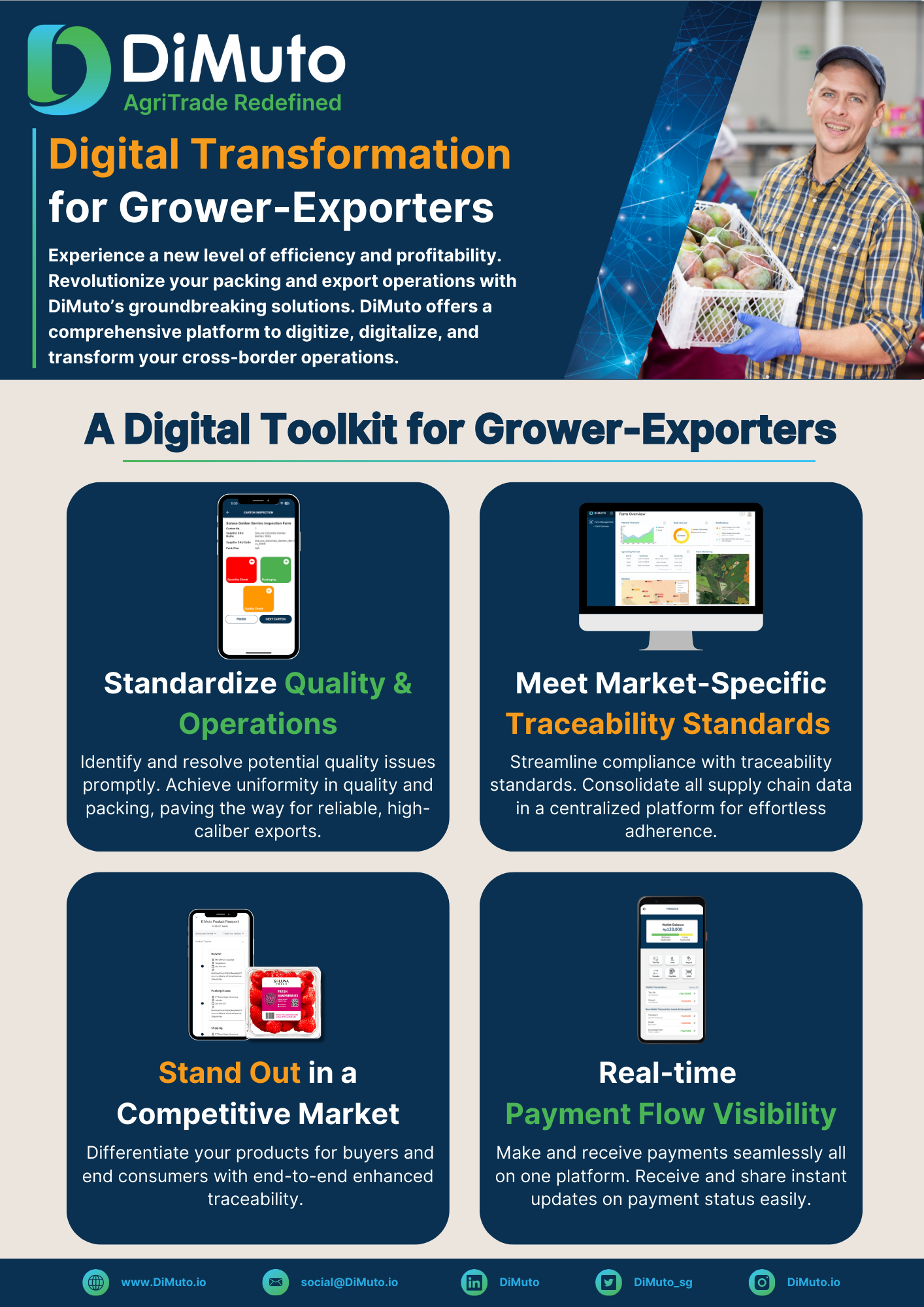 Download the DiMuto For Grower-Exporters One Pager here.