Queen Frozen Fruit is now able to obtain visibility for all their orders, tracking & tracing every single carton and every single individual Queen Durian for their 14 packing houses in Thailand.
About Queen Frozen Fruit
Queen Frozen Fruit is a Thailand-based durian manufacturer and exporter.
Location: Thailand
Industry: Fresh Produce, Durians
Thailand's Largest Fresh & Frozen Durian Exporter
14 Packhouses & 4 factories throughout Thailand
Est. 400 containers of fresh durians sold to China every year
DiMuto Results
Tagged 4 million Durians in 2019
Helped finance US$2million worth of trades
Key Challenges: Tracking All Orders & Proving Quality of Durians
Queen Frozen Fruit owns many packing houses and each day, thousands of durians are being processed and packed at each facility. In 2018, the 14 packing houses they owned exported a total of over 10 million durians, and being able to keep track of all their orders and proving the quality of the durians that they packed were key challenges that they were looking to solve.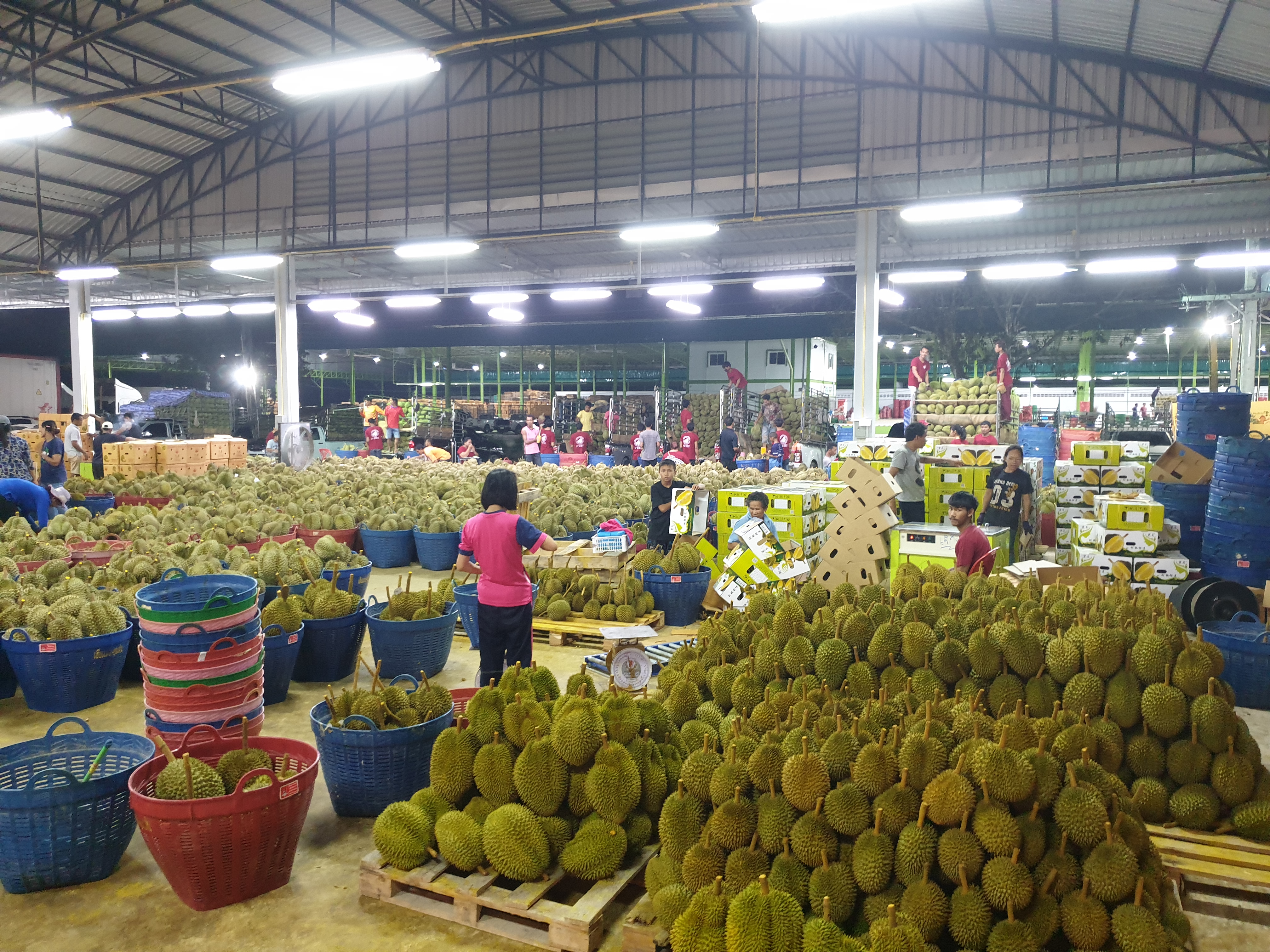 Queen Frozen Fruit Fresh Durian Packing House
How DiMuto Helps
With our 4T Track & Trace platform, we provide both the hardware and the software portion of the solution in order for Queen Frozen Fruit to easily implement it. First, we use QR labels (in line with Queen's branding of course), and tag them to every single durian as well as every single Queen carton. As durians are high value products, it makes sense to track on a product level. This now means that every durian and every carton is able to be digitalized and assign a digital identity. To complete the digitalization process, we provide Queen with a mobile application that allows them to scan each durian and upload it onto DiMuto Trade Platform. The mobile platform was best for the manual operations of Queen, where workers were constantly moving around and there were no fixed stations. Finally, on DiMuto Trade Platform, Queen Frozen Fruit can assign each scanned durian and each carton to the relevant trade order, and attach relevant trade documents including shipping documents, health certificates and more.
Deploying DiMuto 4T Solutions to Durian Packing Houses
As the operations of every supplier differ from brand to brand, country to country and product to product, DiMuto has to tailor each solution implementation.
Each durian and carton is handled manually and tagged by the operations team on the ground.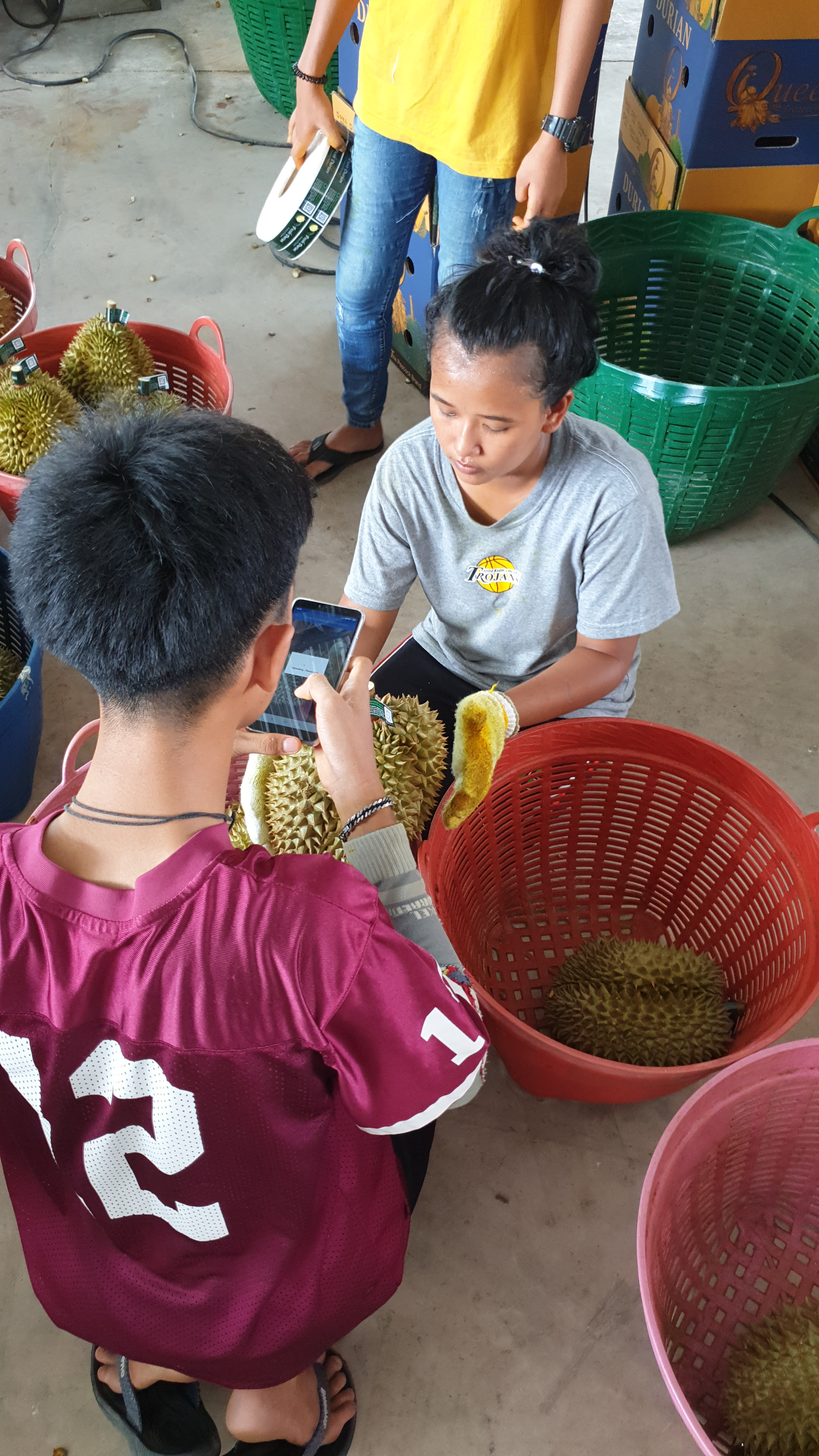 Each Durian is then scanned using the DiMuto Application.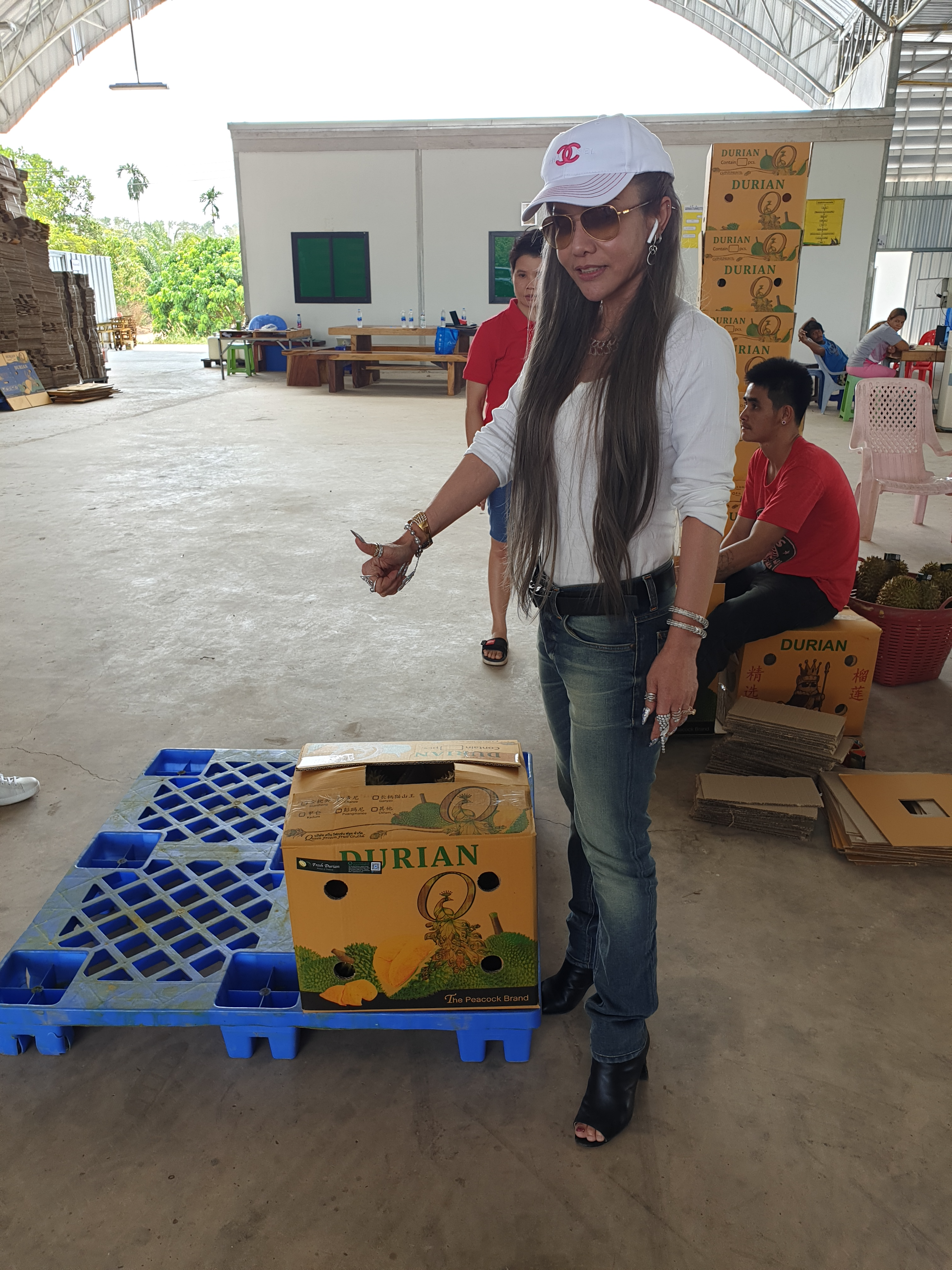 President of Queen, Kanjana Yaemprai, with the first carton of blockchained durians.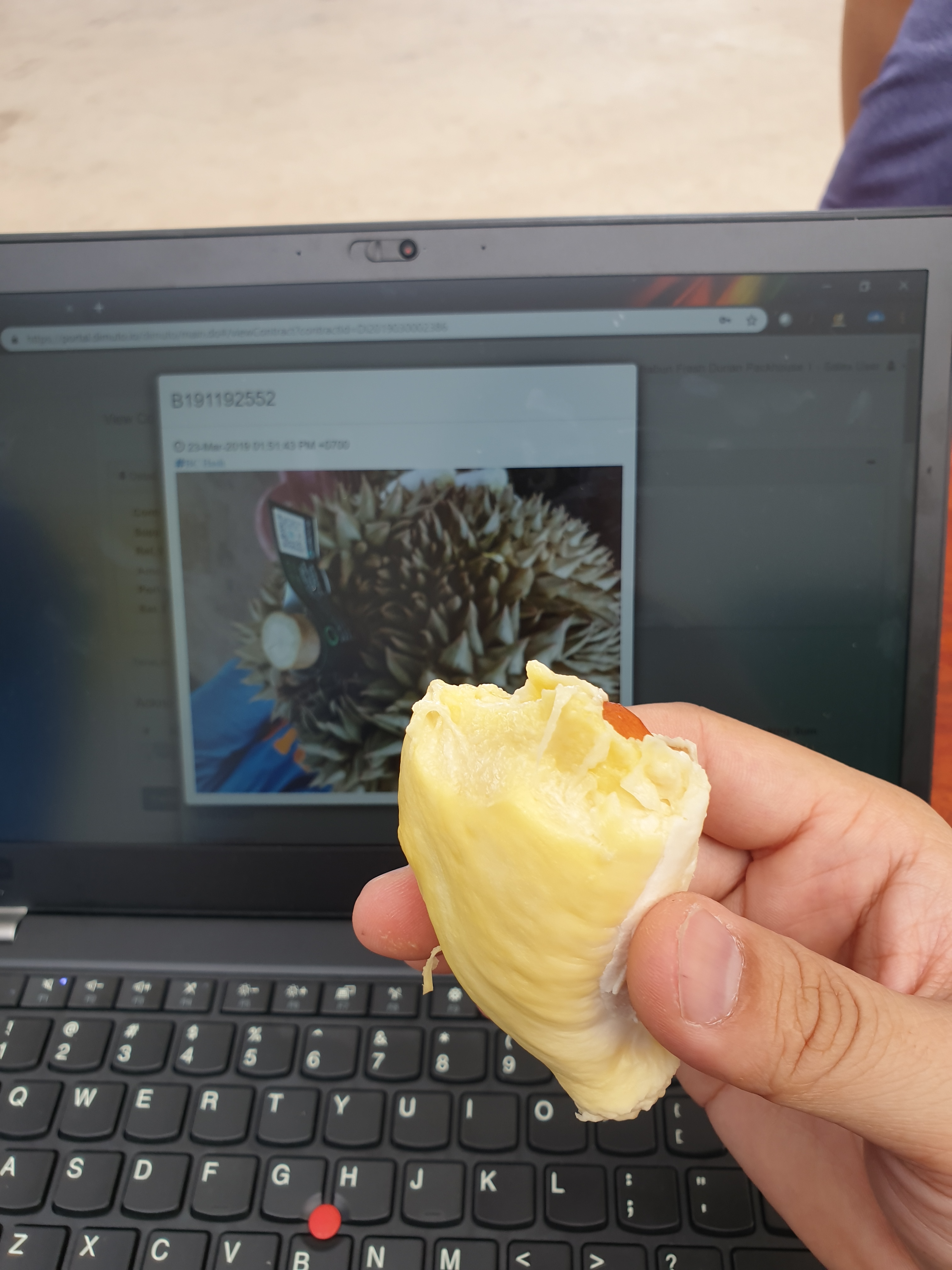 With our platform, Queen Frozen Fruit is able to see every single durian for all their trades.
With the newly added visibility of their trades, Queen Frozen Fruit is now able to have access to financing for their trades that they were unable to obtain before.
With DiMuto-verified products and trade, Queen Frozen Fruit was able to connect with Havenport Investments, a DiMuto Trade Financing partner. They got approved to obtain financing of up to US$2million for their durian exports going to China. The financing helped to reduce problems caused by a tight cash flow, allowing Queen Frozen Fruit to pay durian farmers on time as well as have more capacity to expand their business.
If you are interested to learn more about how DiMuto helps create traceability for fresh produce, please reach us here or drop us an email at sales@dimuto.io.